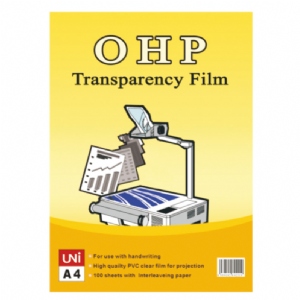 A versatile 100 micron laser printer clear film
for use on overhead projectors, presentations
and report covers. They allow you to print
directly onto the transparencies, making it
ideal for business, school or college use.

Great for meetings and training sessions,
conferences and presentations where visuals
make that impact required.


¡ôSize: A4(210x297mm), Letter(216x279mm)
¡ôThickness: 100 microns
¡ôPacking: 100 sheets/box
¡ô For colour and Black and White laser printers