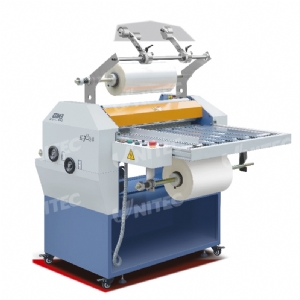 Construction Features
K-520B/720B is small simple manual laminating machine with new design,
Machine main feature is advanced design,elegant strle, compact structure,
easy operation and so on.
The machine is an ideal choice for the digital printing, graphic arts printing,
short format, imagingprinting, office documents print etc. Using thermal film,
single side or double side laminating makes paper sheets perfect.