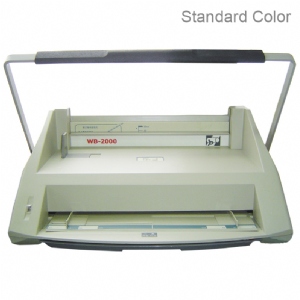 Surebind System One
Hot Knife, A4 12-pins
¡ô Binds documents up to 2" thick.
¡ô The handle on the VeloBind manually
punches holes into the document and
acvivates the binding process.
¡ô Indicator light flashes during the binding
process and goes out when the binding
is complete.
¡ô Debris tray catches paper chips and
Binding strip fragments for easy disposal.